I have an open work order that we've been tracking labor against and parts picked on. Previously, there was a material shortage but the part came in. I opened the work order screen and selected "Pick Parts" from the left-hand menu, but I receive the "500 - Internal Server Error" message whenever I attempt to open the picking screen.
Work Order # 1570.5, link below:
https://cetecerp.amzmfgerp.com/otd/order/3787/pick_parts
Screenshots of the issue: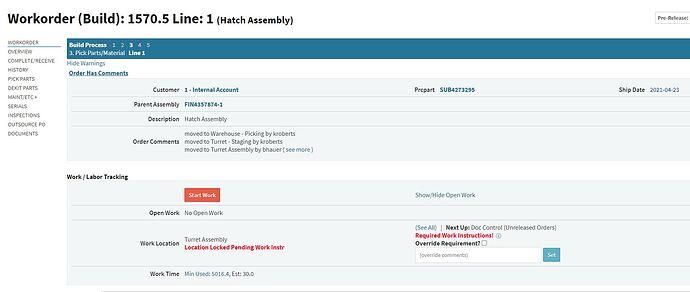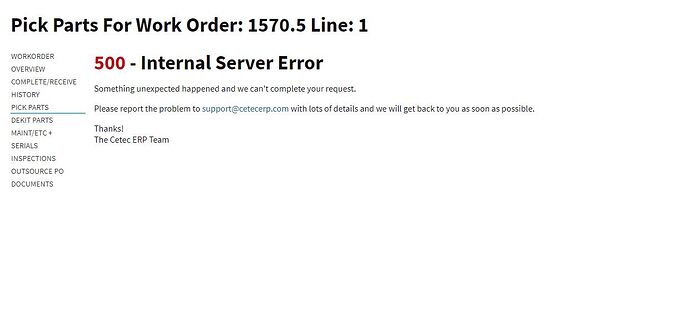 To clarify, the pick parts screen was functioning before as there were parts picked on this order before the 500 error appeared.
Thanks,
Kellee