Hi,
We are facing an issue in our order # 3004.1 after receiving first line of the order for the first time there was no receipt created and also the part was not added to the inventory we deleted the invoice created against this Order line and performed the receiving again.
As a result of this receiving the part was added twice in inventory and we are not being able to delete this receipt even though the invoice had been un invoiced and also the vendor was supposed to be Goldstar Medical Instruments but the system is showing Zeeshan CNC in the vendor part of our receipt.
Part # PRTLH-175-2-2C.


Receipt 25059.


Receipt 25060.


I uninvoice the order but the inventory still show in the part.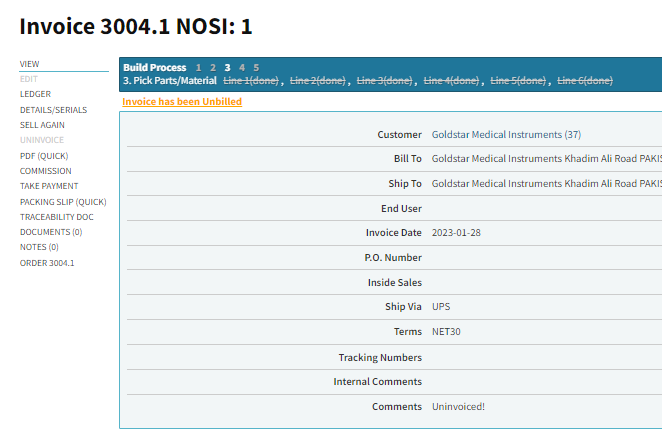 Kindly resolve this issue as soon as possible.
Regards,
Rana Muneeb