My Part List page is blank.
Hey Jake,
I'll get started looking into this for you. Do you by chance know how many parts were showing up on your parts list before it went blank so I have something to reference against?
I'll get back to you as soon as I can with an update.
Thanks,
Cetec ERP Support
Jake,
I've impersonated your profile and run the parts list report here - [Cetec ERP]
I'm currently seeing a total of 12,150 prcparts listed on that report… could you provide some screen shots of that parts list report showing up blank for you when you click submit? Below is a screen shot of what I'm seeing on that same report after impersonating your user profile: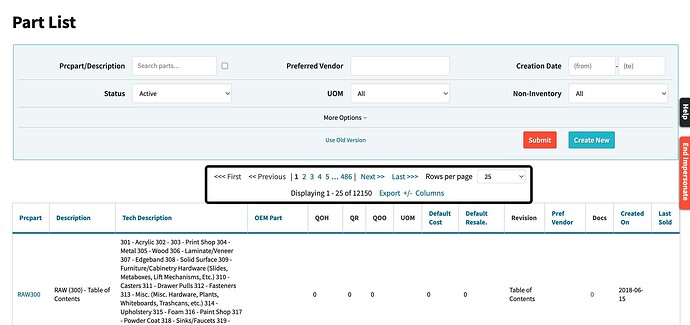 Thanks!
Cetec ERP Support
The page is completly blank (see attached screen shot).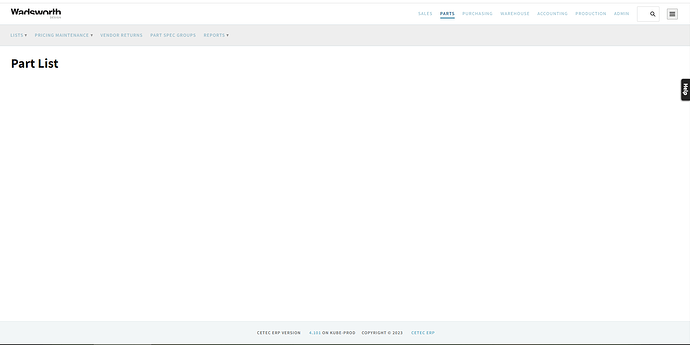 I tried anothe CPU and it works just fine. I also tried a nother user on my CPU and the page is blank.
Jake,
Could you try to clear your cookies & cache on your computer that's experiencing this blank parts page and let me know how that works?
Another thing to try would be to open a new incognito window, login to your environment, and see if the parts list report pulls in that incognito window. If it does that'll tell you that cookies/cache needs to be cleared.
Let me know if this works for you.
Thanks,
Cetec ERP Support
Clearing the cookies worked. Thanks!
Jake,
No problem! Have a great rest of your day!
Cetec ERP Support