Hello,
Trying to setup a new employee with access to view all purchase orders created. Unfortunately, there is a note stating that she is "Restricted to Purchase order for User: Sandi Watts".
https://bkvalvesequipmentinc.cetecerp.com/purchaseorder/list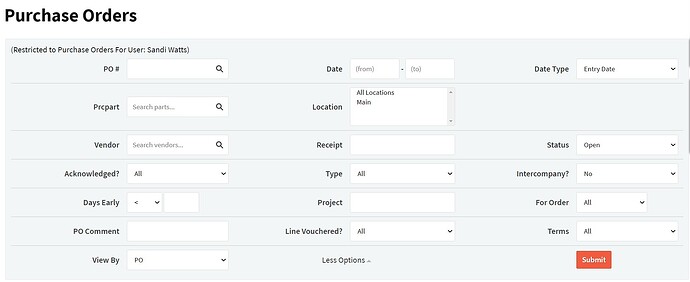 Have gone through the USER setting for them and have purchasing selected. Even made her a manager and admin and still no luck.
Please advise when you are able.
Thank you,
Kris