Is there a walkthrough on how to properly use the bill of lading document? I'm running into some issues. I'll attach an image for reference.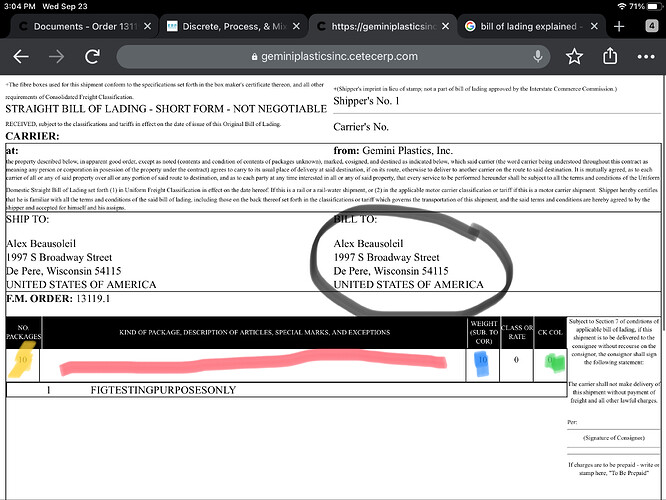 Can the bill to address be changed to a customer address for the cases when the shipment is collect?
"NO of packages" seems to be pulling from the quantity field for the line item we are shipping. If we have 10ea of something all shipping on one pallet, how do we make this adjustment on the BOL?
"Kind of package, description of articles, special marks, and exceptions" How is this field filled? It comes up empty for me and I can't find an applicable field.
Weight seems to be doing only the weight for one ea of the 10 items in the order. Is there a way to also show gross weight?
CK Col. I would appreciate a general explanation of what this field does!
A video explaining how this document works and where it pulls data would be very helpful!
Thanks,
Alex