We have performed a receiving of a product ( PRTLH-185-2PS-4 ) after receiving the order the invoice is generated but the inventory is not added. Then we investigated on our end and we found out that the outsource PO was supposed to be of service that the vendor provided but due to some negligence of the production In-charge the Outsource PO was of PRT.
The system is not allowing us to cancel the invoice generated and there is an error pop up which states that the inventory is set to zero and invoice cannot be cancelled.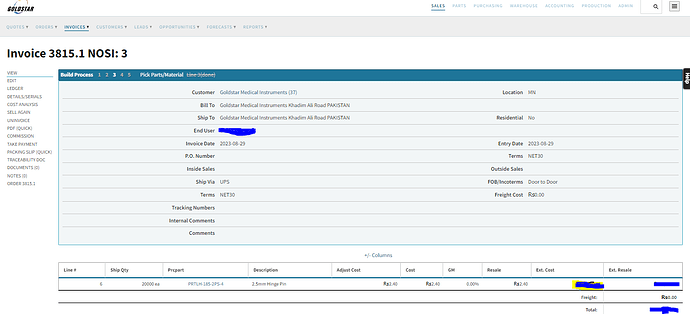 Kindly uninvoice this order (order # 3815.1-6) or provide us with a solution.
Regards,
Rana Muneeb