how to scrap a work order that has been generated but failed testing but need to backflush raw materials used.
Hi Rosa,
So long as the parts are picked on the order, if you go to delete the order, you'll be prompted to reduce/backflush all raw materials used (picked) on the job.
To delete the order, go to the order overview page and click the 'Close Line/All' option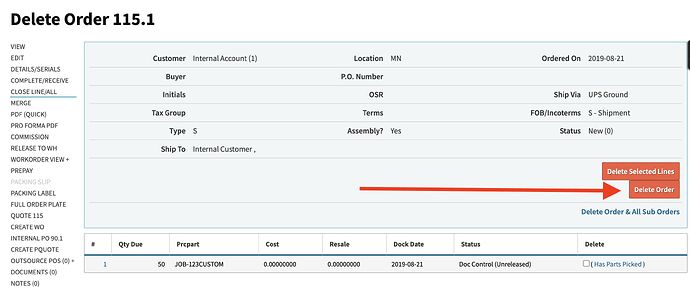 Afterward, click 'Delete Order' and you'll be prompted to select a reason code that will backflush the inventory.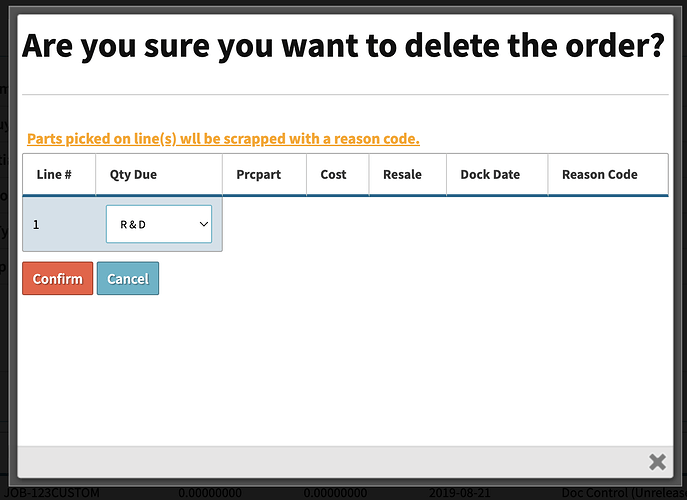 Have a great day!