We recently changed our Cetec web address, This morning we are receiving this error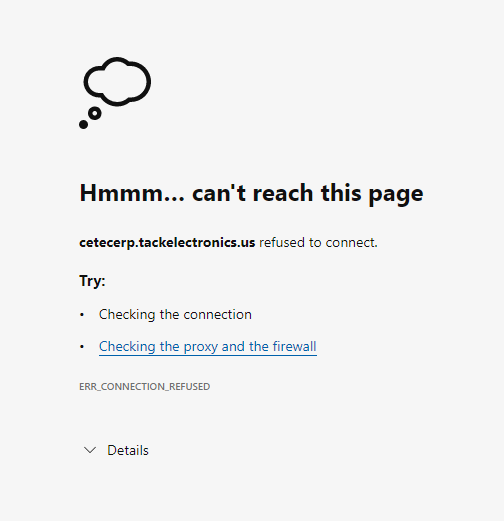 Is anyone else getting this?
It looks like someone else from your company sent in a ticket for this. They need access to your resident server in order to be able to do anything.
Let me know if you have more questions.
Thanks,
Cetec ERP Support