We've noticed a few bugs with the RMA Screens after the release of 4.0.1, related with associated creating "Receiving PO's" and "Rework Orders".
in a previous post, I mention that the "Create Receiving PO" does not actually create a "Receiving PO". It displays a Dialog box asking "Are you sure you want to create a PO for all lines with Return Qty?", but when you click on the "OK" button, there is a "Green" Banner that says "Success: RMA updated" . But no receiving PO # is generated on this screen.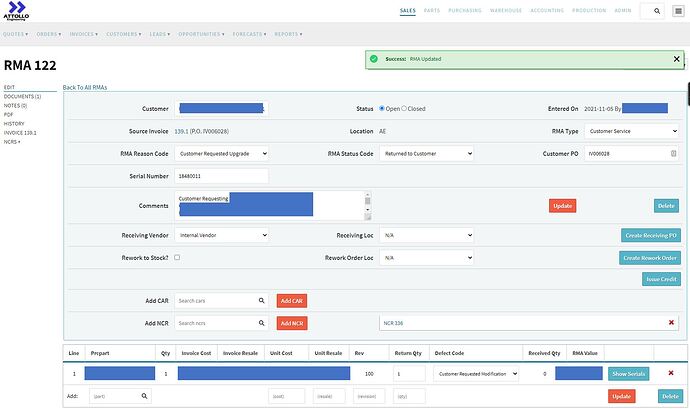 Also, I'm able to initially create rework order but…
The rework order has been changed to a "Production order" whereas in the past, it was a "Sales work Order"
When the rework order (ie. 5192.1) is closed, it is no longer associated with the RMA and the "rework to stock?" checkbox returns along with the "Create rework order" button.