We're having a lot of problems generating a serial label that is correctly sized and formatted on the actual label itself. (Brother QL-800 Printer)
Any help regarding whether we're using a wrong printer or label size would be great. We have tried printing the serial labels on 1.1in x 3.5in label paper but the print page looks like this: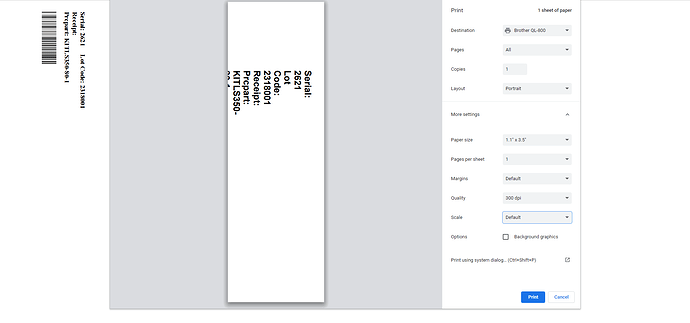 If I try to downscale the label, the barcode is way too small for the scanner to read.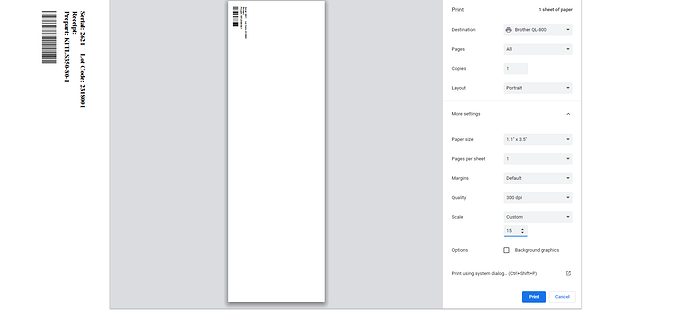 It seems changing the margin settings have no effect, and changing the paper size itself also seems to do nothing at all.
Would appreciate any help on this as this is the one thing currently blocking us from testing the system in full for our operation.