Hello,
Our shipping person requested we add a column for backorder quantity to our packing slip. I saw that there was an option for this, but when I added it, it seemed to mess up the alignment of the columns. I'll attach a couple of screenshots for reference. Curious if this is a bug or if there is anything we can do differently to avoid this. Thanks!
Screenshot 1: Our current columns configuration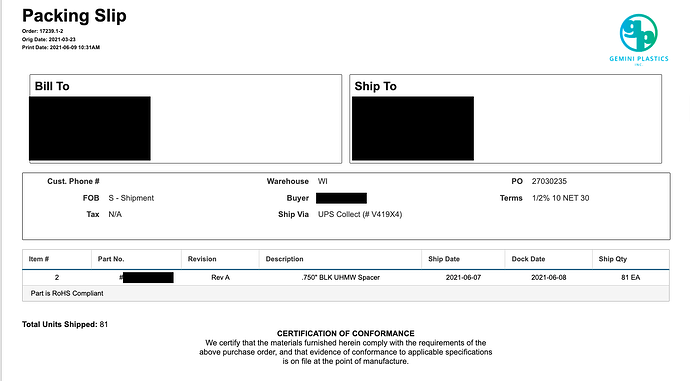 Screenshot 2: Adding "backorder quantity" column.