Hello,
I'm looking up a particular Part in CETEC, and it shows that we have 0 QOO (Quantity On Order) of this valve: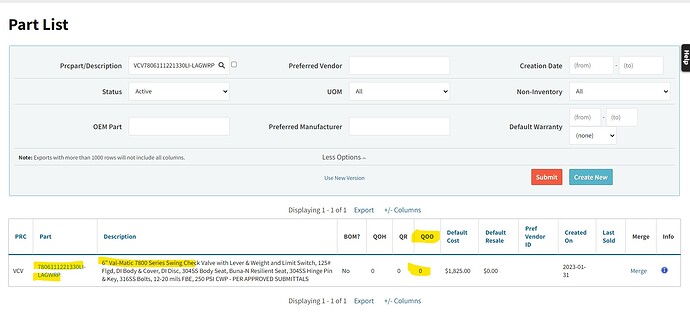 However, we certainly do have (1) of them on order on PO# MN2297.1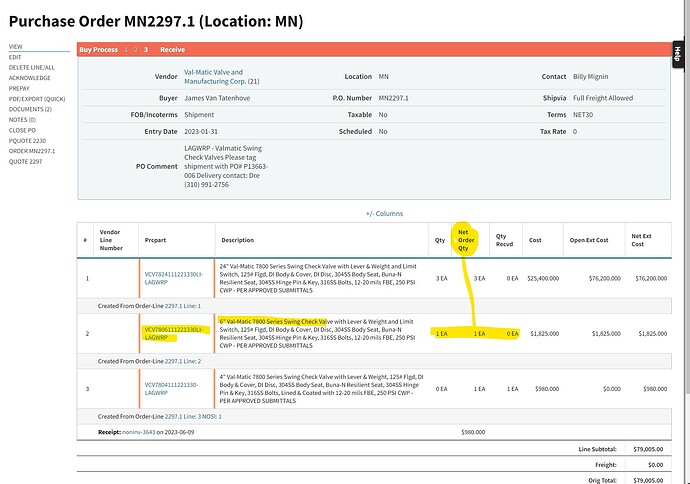 Do you have any idea why this is not working as I'd expect it to?
What we are trying to do here is I have a customer who wants to return (3) 6" Swing Check Valves. I want to see if we have any that are on order, so I can use these returned check valves to fill the existing open order. CETEC is not showing that I have any of these check valves on order, when in fact we do.
Please help.