Hi guys!
Margaret is asking if you could add a click all box when splitting a line to add all the open work so she doesn't have to individually click every line of work. For larger orders that go through multiple processes, this becomes cumbersome.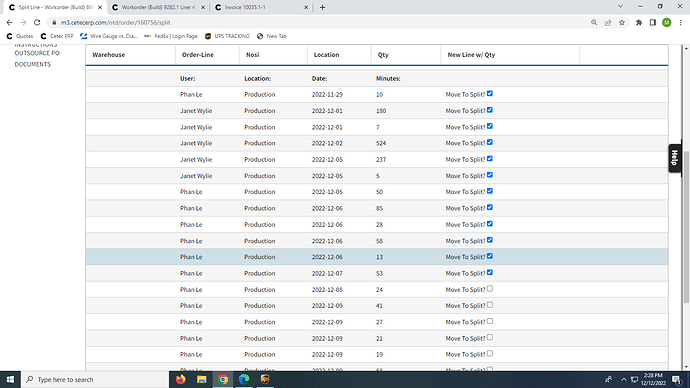 If this image doesn't come through I can email it to you.
Thanks for your help!!
Regards,
Kelly