Hi
We're getting a 504 Gateway Time-out on our instance since morning.
Regards
Rana Muneeb
https://goldstarmedicalinstruments.cetecerp.com/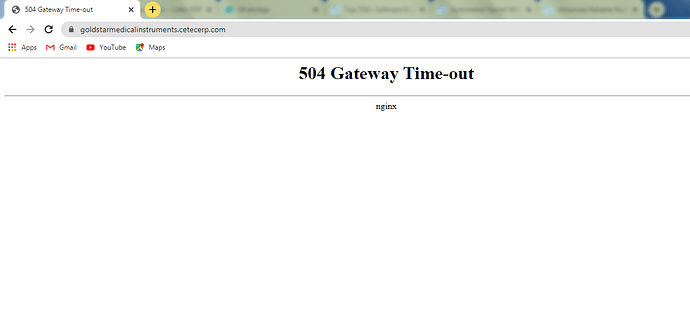 Hi Rana, there was a brief issue with your environments server, but we should have it corrected now. Can you confirm that things are back to working normally for you?
Yes, this issue is resolve now and the system is run normally.
Thanks
You're welcome, thank you for telling us that things are now working correctly!