I have 252 items that are scheduled but when i go on the Production Planning Gantt chart it says unscheduled. Is there a reason why this is happening?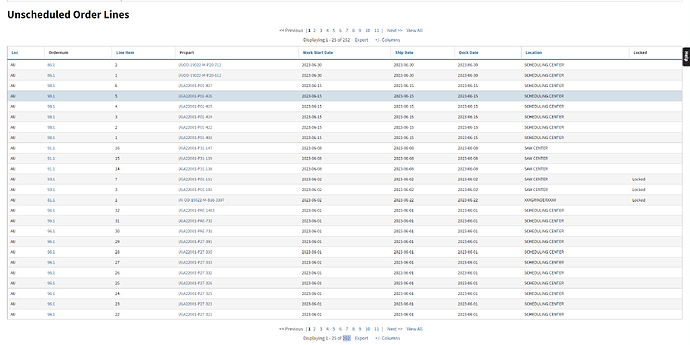 I just tried redoing 93.1 by clicking the reschedule button on the order.



Is this button for rescheduling backwards or forward ?